Every organization, from small to large enterprises, has processes in place that help complete tasks, and keep business moving. Historically, organizations have used time-consuming and costly manual processes. While manual processes worked in the past, they now are slowing processes down and costing organizations money by preventing them from operating as efficiently as possible. Thankfully, workflow automation technology is available to help organizations eliminate manual processes and increase productivity.
What if your organization could add hundreds of hours of new productivity?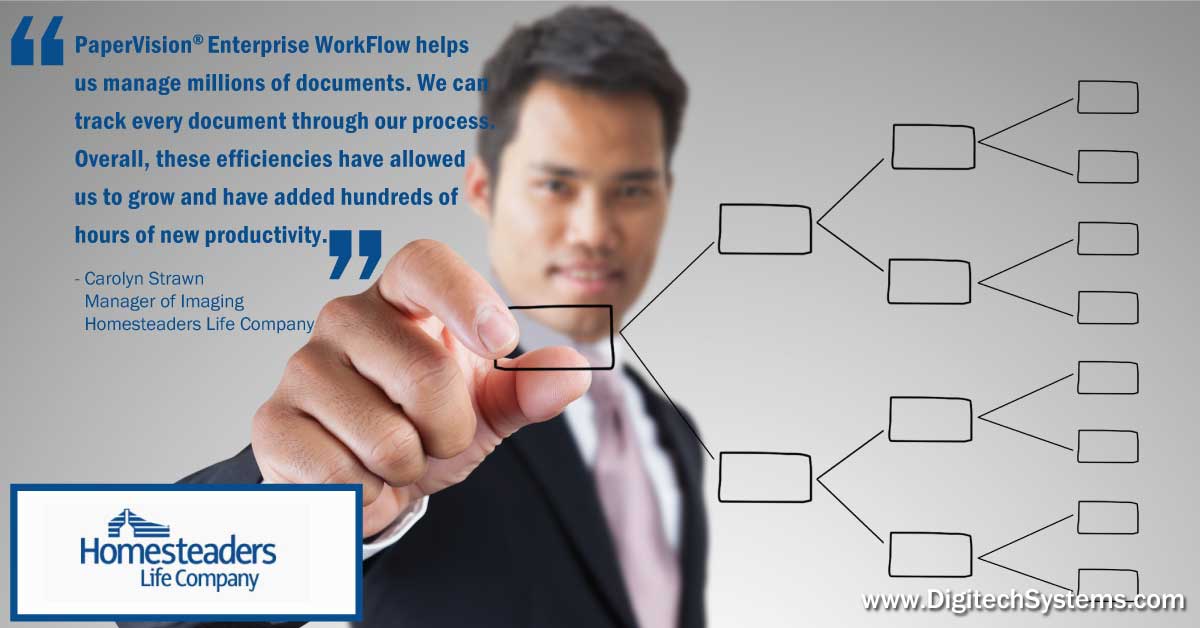 Before implementing process automation technology, it is important to first learn about the features and capabilities of the software, and how they can help your business improve. Product sheets are designed to help you increase your knowledge of the technology and learn how the unique features help you solve specific business problems.
Download this product sheet to learn how PaperVision® Enterprise WorkFlow allows organizations to automate manual business processes, like document approval, helping complete tasks more quickly than ever before. Reading this product sheet you'll learn how PaperVision Enterprise WorkFlow helps businesses:
Automate business processes
Streamline document approval
Easily get projects up and running
Protect sensitive data
Seamlessly integrate with other business applications
Eliminate human error
To learn how PaperVision Enterprise WorkFlow can help your organization streamline business processes, download the product sheet below.