Customers across every industry expect organizations to ensure their personal data is safe from potential threats and securely stored. If a prospective or current customer has any reason to think their data is at risk of being compromised, they will not hesitate to look at other options. Don't fall behind your competition and make sure your data is always protected by working with a trusted vendor.
Digitech Systems reseller, Rocky Mountain Microfilm and Imaging (RMMI) has been dedicated to keeping their customer's data secure for more than a decade. They can set up customers in a matter of minutes, have shortened their sales cycles, and been able to grow their business.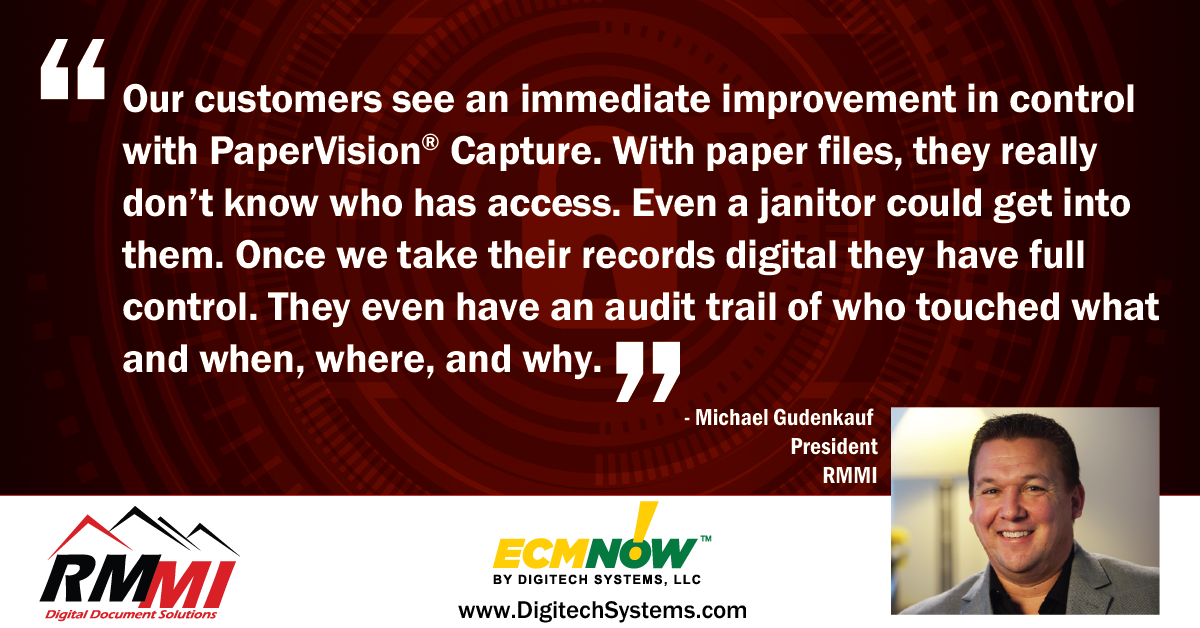 Thanks to ImageSilo, RMMI can make sure all customer data is protected with multiple layers of security, stored in compliance with federal regulations, and protected with encryption both during transmission and when stored. This allows them to offer their customers unmatched control of their information while providing legendary customer service.